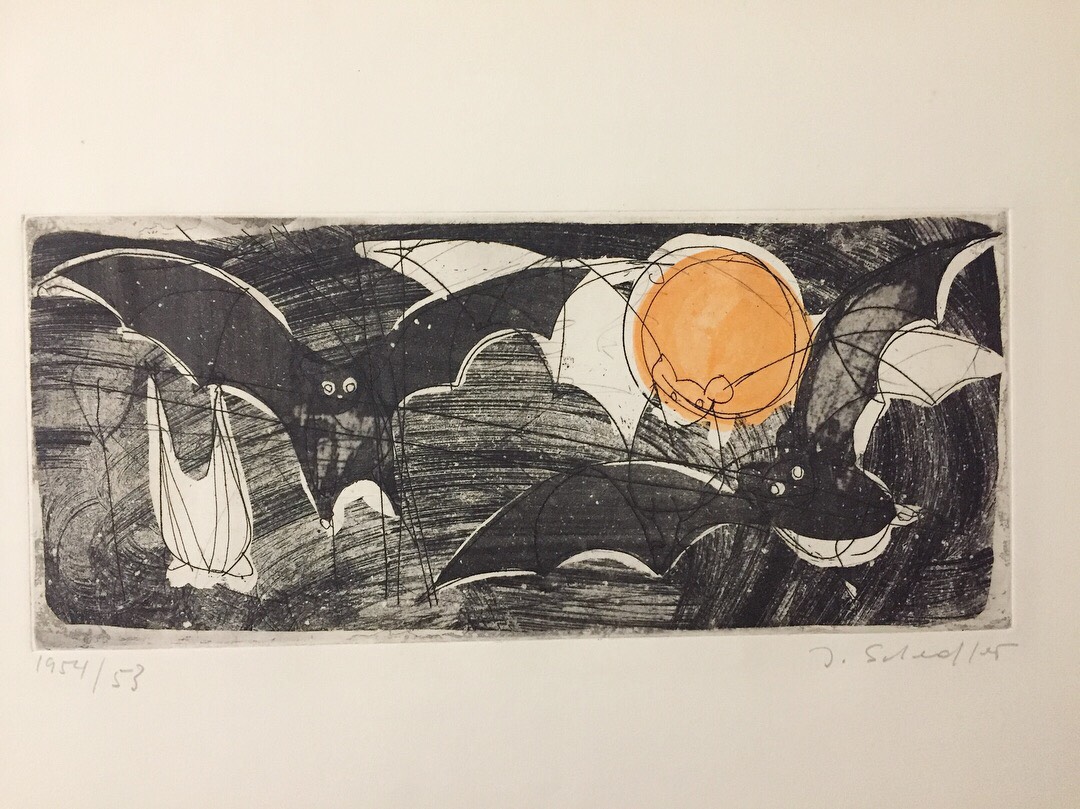 Jacques Schedler
(Swiss 1927-1989)
Four colour dry point etchings.
'Bats', 'Black Cat', 'Flying Fishes', 'Aquarium'
Signed,titled and dated, 1953/54 and 1956 in pencil.
Each plate ((5.5"x13.3") (12.5" X 8.5") (8.3" 12.5")
(8.3" X 12.5")
.All unframed and in good condition.
Some edges creased and stained with tape marks from former adhesion to matting but not affecting images whatsoever.
.$95 each
SOLD